Remove the Proxy Settings from IE
With Internet Explorer 7 running, open the Tools menu and select Internet Options.
In the Internet Options window, click the Connections tab.
Or, with Chrome running, select Settings then search settings for Proxy. Click Change Proxy Settings then clcik the Connections tab.
Click LAN Settings.
​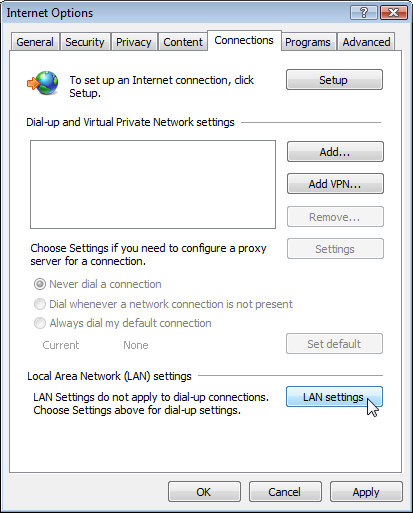 In the Address field, remove http://webproxy.ucsd.edu/proxy.pl
Uncheck Use automatic configuration script.
Click OK to close the window, and then click OK in the Internet Options window to close it and save your changes.
Restart Internet Explorer.